South Africa, promised land
On sep 23 1897 Johannes Hendrikus (Jan) boarded the SS Mexican in Vlissingen to start a new life in South Africa. After a journey of three weeks, on Oct 13, the ship arrived in Cape Town. Lots of adventures were awaiting him. I'm sure he had no idea at the time that the Van Vledder family tree would be as big as it is today
Especially the first years were not easy for Jan. He arrived in South Africa with not much more than a good spirit. He had to build a new life and had no idea that he would get involved in the second Boer war, that lasted from Oct 1899 until May 1902. After that, life got a lot better and his marriage with Gertie Louw in 1904 was the starting point of a big family. No less than 10 children were born.
In 1914, his brother Max joined him in South Africa, but so far we have no further information on Max' life in South Africa. Also there are still some other blanks, we will add new info when it comes in. You can read what we have so far by downloading part 4 of the Van Vledder genealogy here (note: work in progress, not yet available)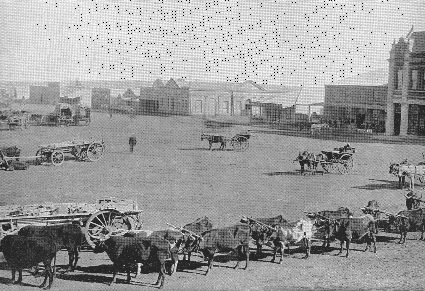 On October 11th 1899 the second Boer war started. It was the beginning of a war that lasted until May 31st 1902. Many prisoners were sent to British India. Jan had a diary of a prisoner but lost it and was only able to reconstruct parts of it that you can read here (in Dutch)
It was only after the war ended, so almost 5 years after Jan had left Holland, that he could really work on pursuing his dream of a happier life and family in South Africa. In 1904 he married Gertie Louw and in November 1905 their first kid, Emile, was born. Their second and third child, John and Gertie, died with a year however. But after that another 7, healthy children were born. With 6 boys the roots were there for a bright future for the van Vledders in South Africa. 
And in 1914 brother Max, who emigrated to the United States in 1901, decided to join Jan and also moved to South Africa. It remains a mystery however what has happened to him and whether Max also left any offspring in South Africa.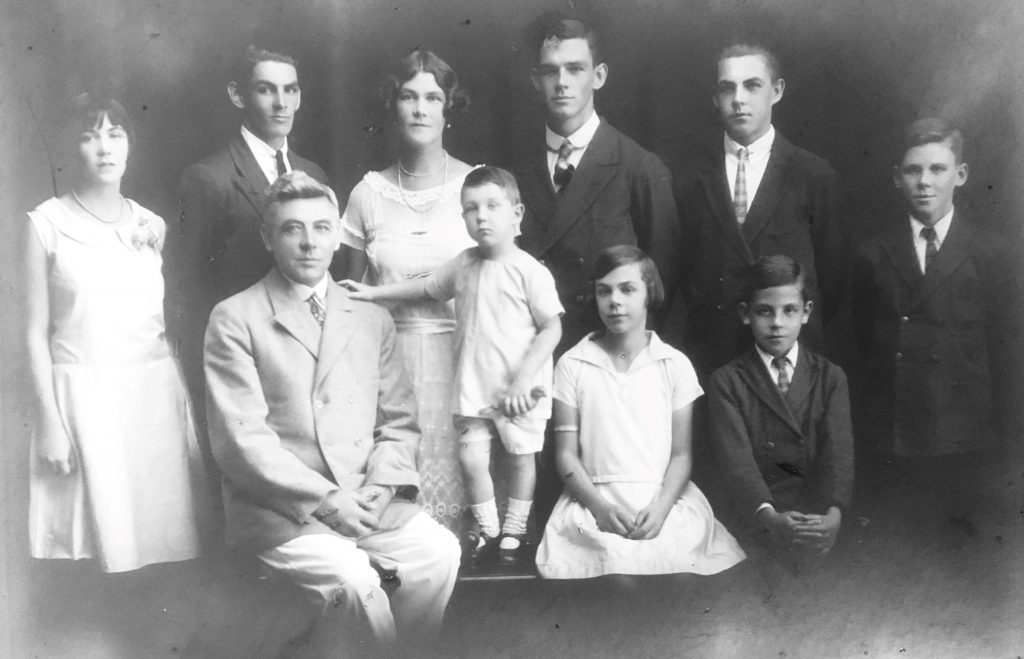 Johannes Hendrikus' (Jan) family: Back row: Dolly, Emile, Jan's wife Gertie, Jack, Henry, Max.     In the front: Jan, Sterley, Gwen, Gerald
Official document of the Ministry of Foreign Affairs (hover for explanation in English)